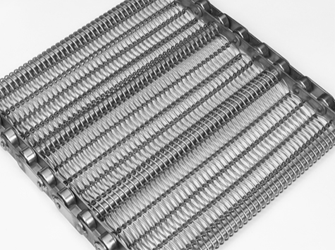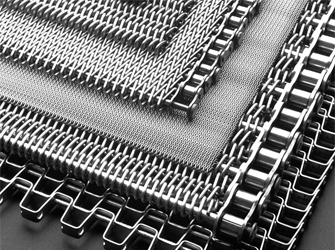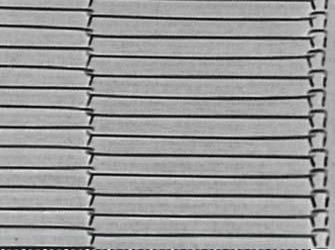 Golden conveyor belt mesh can be custom made into different types including chain link type, balanced type and other type with different mesh opening
Golden conveyor belt mesh is used widely  not only in heat condition, but also food processing, pharmacy, glass printing and some special equipment's. The material can be Stainless Steel, Steel, Galvanized Iron, Polyester Fiber and etc.
Our Golden conveyor belt have been supplied and accepted by many industries, including food and bakery products, metal working, electronics and etc across the region.
The following are the common and standard specifications for our Conveyor Belt
2 Type of Specifications
1) Golden Balanced Conveyor Belt
| | | | |
| --- | --- | --- | --- |
| SP | RWT | RP | SD |
| 40 | 50 | 6.0 | 5.0 |
| 30 | 40 | 5.0 | 4.0 |
| 20 | 25 | 4.0 | 3.4 |
| 12 | 18 | 2.3 | 2.0 |
| 8 | 12 | 1.6 | 1.4 |
| 6 | 9 | 1.4 | 1.2 |
| 3 | 4 | 1.0 | 0.9 |
| 3 | 4 | 0.9 | 0.8 |
Note : Spiral Pitch (SP) x Rod Wire Thickness (RWT) x Rod Pitch (RP) x Spiral Diameter (SD)
2) Golden Flat Flex Conveyor Belt
| | | |
| --- | --- | --- |
| P | WT | NS |
| 5 | 1 | 30 |
| 7 | 1.5 | 30 |
| 15 | 2 | 40 |
| 15 | 2.3 | 40 |
| 20 | 3 | 100 |
Note : Pitch (P) x Wire Thicknesss (WT) x Number Span (NS) x Selvage Type